This semester long assignment began with each student identifying an issue they saw in the world and trying to come up with a solution in the form of a product or service. That product would then be the source of the assignments, such as creating a logo, identity, packaging, and website for the product or service.
My project was centered around the idea that for many disabled and chronically ill people, communication with caregivers and loved ones can be at times, difficult. The only medical alert devices you can purchase are usually for the elderly and only connect you to emergency services. I wanted to create a stylish, modern medical alert device that can also get you in touch with a loved one in addition to emergency protection. That is how the ideal for ABLE+ was born.
The logo was derived from several sketches and research into the wearable technology market. The color scheme is chosen to convey a sense of freedom, as well as be geared toward a younger, more active audience.

The package was to be a nested box that would be easy to open for individuals with limited mobility or other conditions such as arthritis or Parkinson's disease. The box lids would also be available in each of the brand colors.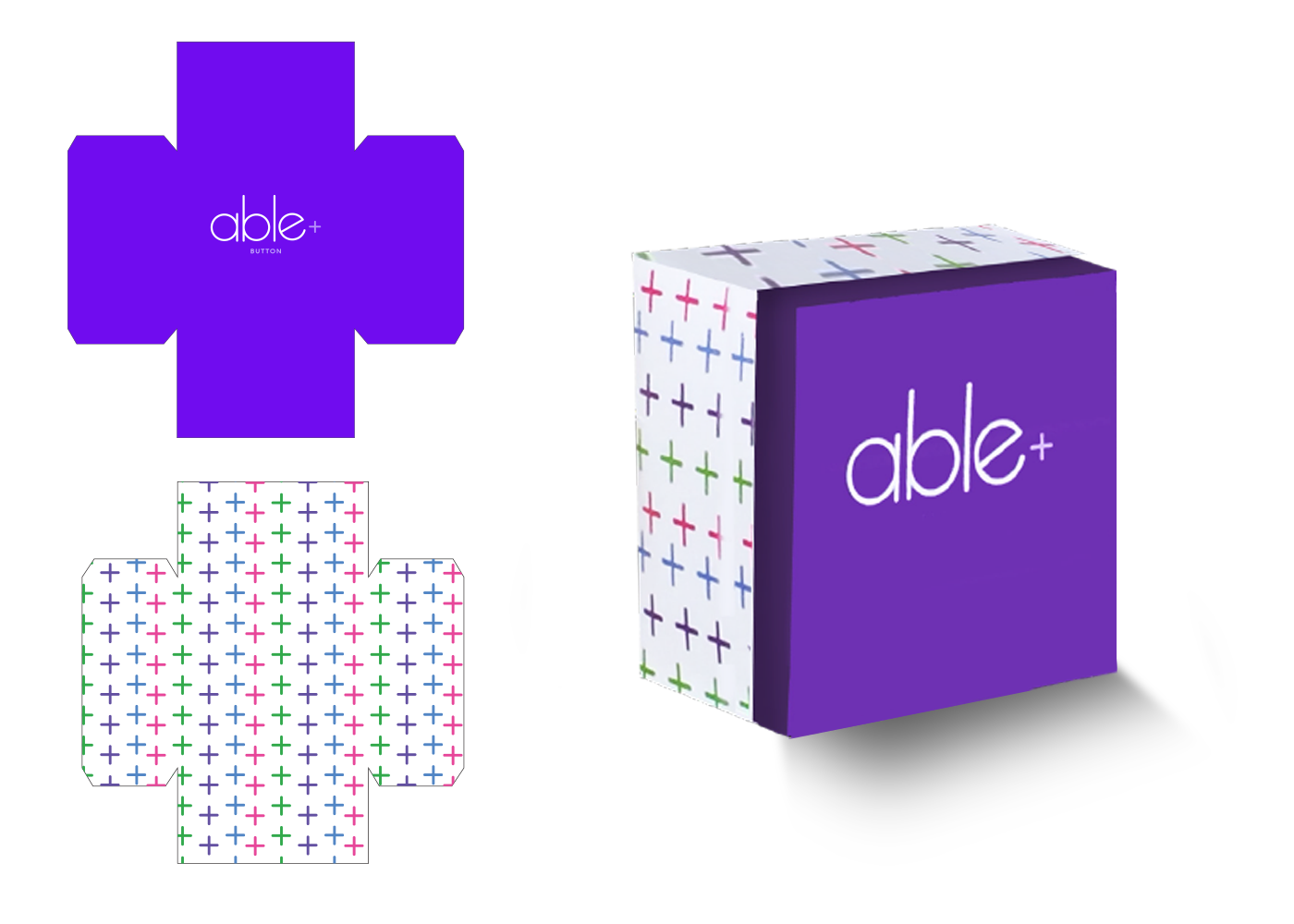 The website was created with a modern, fashionable feel. The photos shown specifically do no showcase any of the hardships of living with a disability, instead showing people living active, healthy lifestyles. The website also utilizes alternative text to describe inline images for consumers who are visually impaired or use screen readers.